Crop King Seeds
has been perfecting the genetics of cannabis plants for medical and recreational growers with a focus on seed quality and genetic strength.
Sonoma Seeds
provides prestigious genetics for sophisticated palates, while striving to promote the health and wellbeing of their consumers.
Sun West Genetics
seeds are cultivated by master growers who have a wide range of knowledge in growing strains from all regions.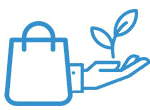 Shop smarter, sell more, grow faster with Vancoast

The leading online wholesale marketplace for marijuana seeds

The novelty items you'll keep coming back for.
Sell seeds without ever having them on your store shelves with our NEW DROP SHIPPING PROGRAM!